Tough Machinery

The process of machenical parts processing machine is not all the same and the configuration of these machines vary according to the products they are designed to produce. Generally they are divided into turning machines, grinding machines, punching machines, cutting machines and mixer machines. However, process efficiency and profitability is one common ground of all machenical parts processing machinery requirements.
The working environment of bearings in tough machineries are extraordinary in most respects, mainly including high speed and relatively light radial loads, extreme temperatures, dust, contaminants and humidity that can cause costly, unplanned stops. Superior bearing quality can bring you utmost plant availability. Normally it containis following characteristics:
> High operational safety and reliability
> High load carrying capacity
> Insensitive to shocks and vibration
> Simple mounting and dismounting

HCH bearing for tough machinery
The rough operating and environmental conditions require extremely robust bearings. Due to our research and development activities and to an intensive exchange of experience with manufacturers and operators of machines and plants.We dedicate to supply our customers cost-effective and trouble-free operation solutions. HCH is your reliable partner who can help increase productivity, reduce costs and protect the environment and workforce.
HCH has achieved a great deal of expertise for this tough machinery application. We are able to offer a variety of solutions that are intended to ensure production efficiency and machine reliability while taking into consideration the quality, cost and environmental concerns of the industry. The high quality and toughness of HCH bearings reduce maintenance costs in the tough machinery.
HCH has produced bearings with superior resistance to inner ring fractures, outstanding hardness, and excellent dimensional stability under high temperatures, producing solutions for a host of tough machinery applications and operating environments.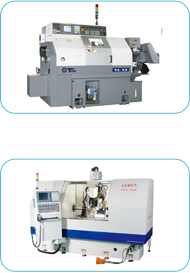 This application includes a variety of machines that running in the factories or construction places. The high quality of our products and the technical expertise of our engineers ensure the reliable, durable and cost-efficient use of our bearings in your specific machines.