FAQ
Why choose HCH?
There are so many bearing enterprises in the whole world. Why you chose HCH for your supplier? How does HCH meet your requirement?
There are so many reasons to choose HCH. HCH's leadership in the bearing business and the very strong position of its brand in the bearing world are mainly due to its competence in providing products and services that create value for the customer.
We have achieved our position over a number of years by pushing this product beyond that of any other manufacturer. By extending the normal boundaries of performance and functionality we are able to offer deep groove ball bearings that extend machine life and provide years of trouble free service.
As one of the World's largest manufacturers, we have developed an extensive range of products. You can choose from the range or contact our sales team who will help you find the right product for your application.
We understand the problem
Our experience of bearing applications enables us to understand the key issues faced by designers and manufacturers.
We can provide the answer
With an extensive range of products and world class Research & Development facilities, HCH can find a bearing solution for your application.
We bring an extra dimension
Our commitment to you extends beyond the product. We provide a full package of services from sales support to on-line technical information including an Interchange Database. www.eu.HCH.com
We are looking to the future
HCH is committed to safeguarding the future of our environment. We are actively developing new products and processes that minimize our reliance on natural resources and impact on the environment.
Quality Assured
HCH ensures the highest level of product quality on production lines that can achieve unrivalled process accuracy. Every bearing component is checked dimensionally several times using automated gauging and every assembled bearing is 100% noise tested to ensure total product quality.
Customer Service
We are actively developing new service offerings such as the latest Web enabled business systems. These provide online interaction with HCH to offer benefits in product selection and ordering. In addition, we can provide new interactive training software to help customers to get the most from our products.
Technical support
Our experienced sales team and engineers can assist with any technical aspects, from product selection to providing advice on fitting or removal of bearings.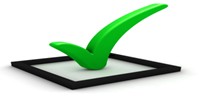 We believe that HCH was your right choose,. If you haven't established partnerships with us yet, we look forward to your participation.
Please feel free to scroll down the list of frequently asked bearing questions and find out if your query has been asked before. Questions have been grouped into simple categories.