Medical Equipments

The safety and reliability of medical equipment is literally a matter of life and death. It is imperative that medical OEMs are able to integrate many components into fully functioning systems with ease and, and have full confidence in the reliability of their designs. Working with medical original equipment manufacturers, HCH's engineers provide solutions that optimize the performance of the equipment while helping medical design engineers achieve their goals of reliability and enhanced performance.

Dental equipment
Dental equipment must be designed to meet strict hygienic standards, and those standards must be easy to maintain. Further, the equipment needs to be reliable, with a focus on ergonomics for the dentist and comfort for the patient. HCH has been involved in the design of various dental equipment applications and can draw on its knowledge of this specialized field.
Life support equipment
Life support equipment such as baby incubators, respiratory equipment and equipment used for critical patient conditions need to be safe and reliable. With the growing complexity in hospital environments, the patient-care staff has to rely on their equipment to an increasing extent, which consequently places ever-higher demands on its function. HCH applies knowledge, experience and global capability to help you meet increasingly tough requirements.

HCH bearing for medical machinery
Engineering expertise is vital from both the supplier and the manufacturer so that the components and assemblies in the equipment meet the design requirements. Fortunately, you can rely on HCH to meet your specific demands. As the need for quiet-operating products is great in medical applications, HCH has developed a range of low noise bearings that enhance patient comfort. As one of the most demanding industries for clean and precise products, HCH has a product offering to meet your needs. From precise, miniature products to clean room and special coating capabilities, HCH has the products and solutions to meet the high requirement of accuracy in the medical industry.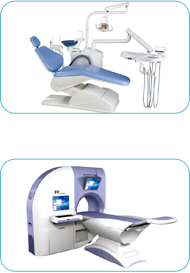 Safe and efficient bearing supports for moving machine parts has been our profession for over 30 years. We are both an engineering partner and a reliable supplier for bearings that are responsible for movement in medical technology.