Process Development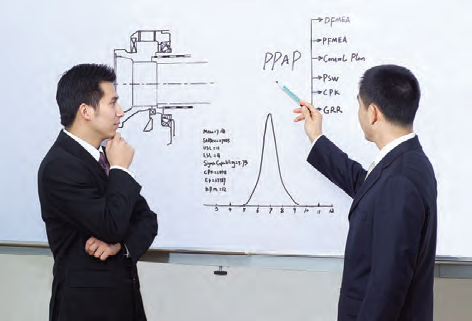 HCH has a team that always been researching new technology and more advanced equipments on bearing production and inspection to improve the bearing's quality and enhance the production efficiency. In order to ensure each bearing to be qualified and meet customers' expectation, our research in management and manufacturing processes has led to the development of focused facilities. Latest technology and strictly control are introduced into each production process of bearings like material selection, heat treatment, grinding, superfinishing, assembly, washing, grease filling.
Manufacturing process for ball bearing
Inspection of bearings for inner and outer diameter, clearance, noise and vibration is implemented before delivery.