Technical support
HCH actually takes pride of maintaining a personalized sales and technical services. The company is very committed to a very high level of customer satisfaction and services, even through after sales. To cater steadfast and consistent support of services, the company has maintained teams of skilled-trained technicians and expert engineers in order to have unwavering, prompt and timely technical support even through after sales.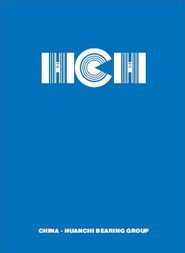 Utmost bearing selection service
Rolling bearings come in a wide variety of types, shapes and dimensions. To design a rolling bearing arrangement it is necessary to to select a suitable bearing type and to determine a suitable bearing size. However, a bearing arrangement does not only consist of rolling bearings but includes the components associated with the bearings such as the shaft and housing. The lubricant is also a very important component of the bearing arrangement because it has to prevent wear and protect against corrosion so that the bearing can deploy its full performance. Beside these, the seal is also a very important component, the performance of which is of vital importance to the cleanliness of the lubricant. Moreover, several other aspects have to be considered, such as appropriate fits and bearing internal clearance or preload, holding devices and installation and removal methods, etc.
Application solution available in HCH
To successfully create value for customers demands a deep understanding of what customers specifically require and need with regard to products and services. Customers who manufacture large series of products such as vehicles, household appliances, pumps and electrical motors have very specific and exacting requirements with regard to technology, quality, logistics and price. Customers who manufacture products and equipment for the process and manufacturing industry such as compressors, industrial motors, gearboxes, industrial equipments, and various machines make very high demands on HCH's ability to develop and deliver products and solutions offering the highest possible performance and quality. With our range of "fit for function" solutions, we offer you standard and customized solutions that enable you to improve performance and, simultaneously, reduce overall costs.
Effective bearing failure analysis
The accurate diagnosis of a bearing failure is imperative to prevent repeated failures and their additional expenses. While performing failure analysis is commonly left to outside vendors, the actual collecting of information can make a great difference in correctly diagnosing a bearing failure. Omitting information to someone providing bearing analysis can cause confusion and be misleading. For this reason, it is important that not only the bearing be returned for analysis, but information about the equipment and the equipment's history accompany the bearing. For example, a prolonged lubrication problem may be overlooked if a lubricant sample is provided from the bearing but the examiner was not notified that the equipment was freshly lubricated after becoming noisy and taken out of service. HCH field representatives who are knowledgeable and highly trained from years of industry experience, and can often resolve a technical question or problem on the spot and further recommend a cost-effective solution.